About Us/ Background
Maha Nadi Wood Based Factory and Timber Trading is a Subsidiary of Maha Nadi Maritime Services Co., LTD and was setup by Captain Kyaw Thet Lwin ( Ex: Master Mariner) in 2014. Today Maha Nadi Timber Trading and wood based factory is successfully established a high tech sawmill with workforce of 100+ professional resources. Maha Nadi Wood Based Factory has high focus in process and quality and a very short time started exporting to India, South East Asia and in Europe. The main product is Rough sawn timber of Teak ( Various Grade from FEQ to India Quality ) , Pyinkado ( Hardwood ) , Thityar- Ingyin , ( Hardwood ) and Htauk Kyant ( Hardwood ) and Supplied to Asian Countries , Middle-East and Europe. Apart from Sawn timber, our company have high expertise in flooring/ Decking/ Doors/ Door frame and furniture materials as well for Local and Export market.
Our Mission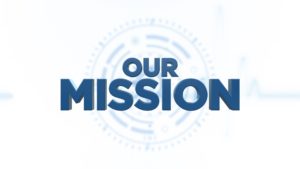 Our mission is to produce and continually develop quality products at competitive price. We will always strive to service our customer with the utmost integrity, and to their complete satisfaction. It is our goal to ensure our mission by continuous self-improvement, growth in our operations and employees; while maintaining profitability to the benefit of our customers, employees, and community. All employees will work together in combining their effort and skill to ensure our mission and goals are fulfilled in a courteous manner.
Our Vision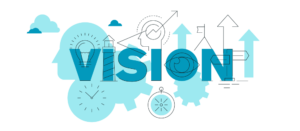 The vision of Maha Nadi Wood Based Factory is to continue the heritage of our company and be a premier Myanmar (Burma) manufacturers of top quality timber products. We dedicate ourselves to be the supplier of choice when our types of products are being sought. This vision will be accomplished by sharing the responsibilities of planning and decision making with all of our employees. Maha Nadi timber will strive to maintain the image with its suppliers, customers, employees and community as a company of excellence.
Our Customers
INDIA: Sri Vinayaka Wood Industries, Teak Wood Timbers, J&J Timbers, Honest Timber Agency, John Sawmill Pvt., Ltd, Matha Wood Industries, Ramesh Timbers, Royel Impex, Biju Abraham Nellickal, National Sawmill and Wood Industries, National Timber, Aysha Woods, VS Timbers Pvt Ltd, Dollar Appraels, Jose Timbers, United Carbon, Gee Carbon, Overseas Timber Corporation, Surani Enterprises
MALAYSIA: Teak Timber SDN BHD
THAILAND: SRIRAILAK CO., LTD
NEPAL: GREEN VENEER IND
COLOMBO: GANLATH TIMBER & TRANSPORT SERVICE
OMAN: AL MANAR INTERNATIONAL LLC
TURKEY: EKSIOGLU ORMAN URUNLERI SAN. TIC.LTD