Message from the Chairman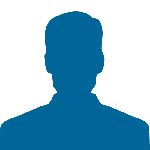 Many decades in the shipping and logistics business have helped me identify simple principles that I believe are the essence of success in our sector.
Adhering to these principles have served us very well in the past and will continue to do so in the future.
Safety and reliability
We always keep safety and reliability at the forefront of our operations. Our customers can rest assured their Read More..
Profile
Expertise and Experience makes the routine exceptional
Through Sister Companies in Yangon, Myanmar – Maha Nadi Maritime Services Company Limited and Maha Nadi Timber Trading & Wood Based Factory, we handle of Steel Coil & Steel Rebar , Concrete Pile, Project Cargo , Urea Fertilizer , Ammonium Nitrate  and Sugar Imported into Yangon from India, Vietnam, Malaysia , Thailand & Indonesia. Export of Rice from Myanmar to West Africa & Bangladesh.
Time Charter as well as voyage Charter of Various vessels for export & Import for any sector.
Our logistics operations are carried out by a team of highly skilled, well- experienced and qualified professionals who adapt and optimize resources to meet market demands.
Having benchmarked itself to the emerging trends in the shipping support services industry, the company has grown in stature and provides a diverse range of services to a host of importers, exporters.